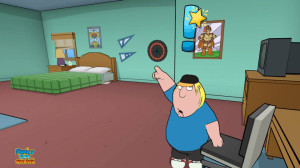 So your bored and you have nothing to do, what do you look for? Something to watch on TV, maybe a good game to play. Wait! why not try out the new Family Guy Online beta, Free!
The beta is now out for Family Guy Online and you can play it for free here: http://www.familyguyonline.com
Currently the game looks  very similar to other cartoon games, as you would expect it is after all a cartoon.
Check out these images from the official site, they are quite interesting and in some of them I have no idea what the hell is going on, can you?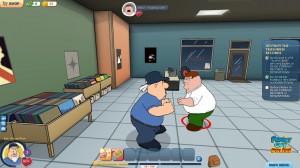 That noxious belch looks nasty! Great news for us I guess!
Family guy is an out there cartoon which some people can find down right disgusting, me included and I think that is why I enjoy it. People always take themselves too seriously so it is nice sometimes to just sit back, relax and enjoy some funny.
Currently, apart from the beta all the Family Guy Online team have bothered to put online is: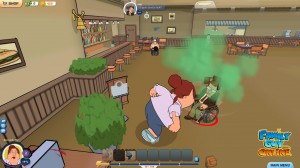 "Family Guy Online is in Closed Beta testing now, and will launch when it's tested, tuned and sweet, but you can create your character now, with the Character Creator. This is an awesome tool that allows you to create and customize your own Family Guy Online character. The character you create will be the one you play once open beta starts, and if you register now and stuff, you have a much better chance of being part of the closed beta."
Great thanks guys! …
Play the beta, enjoy it for a while and then lets get back to some serious gaming.